My Help Desk


I am Georgetta

Monroe,

City Promoter
For This City!

Click Here for My womVegas Profile Page

If you are a local Business Please take
advantage of Upgrading your Biz for a
Full Year for only $500. First Join Free
at 27business.com Use Code: 381

Next Add your Listing by Clicking Add a
Business Tab. Next Click the Upgrade Link!



Leave me a Hello in the

Chat Room and
Promote

Your Biz in the Promotion

Area!



Visit My Other Cities To Promote Your Biz!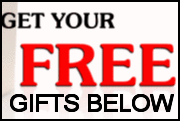 Click Here Over 60 Free Ads Here

We are glad you stopped by!